When quality and creativity meet.
We're TFY Events, a brand from Tours For You and a specialized D.M.C. (Destination Management Company), focused in developing charming travel services and special events. We truly believe that no detail should be left unattended and no request should remain unfulfilled. 
Tours For You (TFY) was founded in 2003, and have been nominated in 2014 by Virtuoso, as one of the best 5 DMCs in the world and... also elected as one of the best 5 Virtuoso Voyager Club Event providers around the world in 2010, 2011 and 2015. 
Tours For You is also part of Ensemble Travel Group On-Location to Portugal as well as for American Express Crafted Journeys Program, Traveller Made and Travel Leaders Group to name a few. 
Our very high quality standards led us to the selection of some of the most spectacular venues, estates, properties and locations for you, and we are capable of receiving all your guests in that truly special way that we believe they should be welcomed.
TFY Events has been working with many national and international clients that trust us as their partners, for the organization of events, meetings and incentives in Portugal. Above all, they look for creativity, quality and a service with no flaws.
An event, an incentive trip, or a meeting can be so much more. It can be unique. It can amaze. It can be a moment in our lifetime that everyone will forever cherish.
Truly, it's all about passion and dedication. Our team of professional event planners is here to convey good-will, professionalism and joyfulness at any given time. You can rest assured they will understand your needs, they will discover that "thing" that will make a difference... and of course, they will take care of all the details, in a seemingly effortless way.
Our Team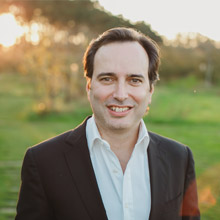 Nuno Tavares
Owner and CEO
Mentor of TFY Events, a project that is the sequel of Tours For You, that he founded in 2003. Being an Engineer, he is creative and rigorous by nature and considered the maestro of the company.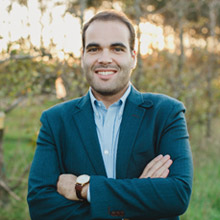 José Guia
Director of Events
With a "can do" approach to every new challenge, he combines creative thinking with detailed planning, to deliver memorable events to his clients. Whether it's a corporate meeting or an incentive trip, he will make sure your event is flawless.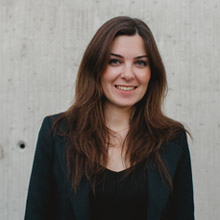 Bernardete Quintela
Event Planner
She has worked for eight years in the promotion of French tourism in Portugal, through the organization of demanding events. Fascinated by the diversity that exists in Portugal, she decided to join TFY Events with the desire to combine what she likes best: planning an outstanding event in unforgettable venues.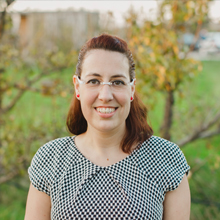 Sara Sardinha
Event Planner
Passionate about the small country that is Portugal she loves showing that "great things come in small packages" and we have a big diversity of amazing things to do and to offer that will contribute in a unique manner to your event and stay in our beautiful country.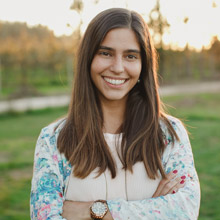 Joana Brilha
Event Delivery
Since childhood that she loves to travel for the thrill of knowing one more piece of the Earth with the warmth of those who welcome us. Today, she is grateful for providing unique experiences in her country.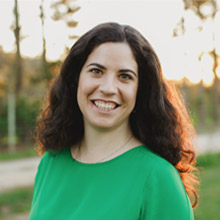 Luísa Dionísio
Event Planner
Since she was young she enjoyed planning her family and friend's events. She finds herself lucky to be in a country with so much potential which makes every event different and unique!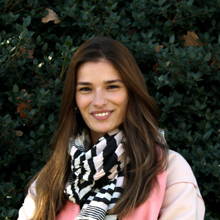 Vanessa Soares
Event Delivery
From Brussels to the São Paulo's madness, passing through the serenity of Portugal, the events were always part of her life and are the key point of her world. The organization and the attention to detail are what makes this area so unique. Events are all about improvisation and where every second could make everything special!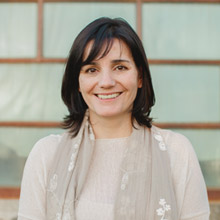 Sónia Ribeiro
Financial Controller
Graduated in Business Administration. Has developed her professional activity in the financial area of multinational companies but it's in TFY Events that she discovered the pleasure to account the transactions regarding the happiest days of our customers.
Héléna Fignier
Event Delivery
Graduated in Translation Studies and of French nationality has always seen Portugal as her home. She considers this country as a great choice for events thanks to the diversity that it offers. Which opens a lot of possibilities for planning unique events and unforgettable moments.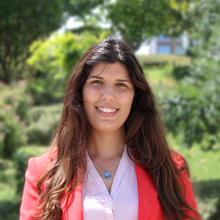 Maria Xavier
Event Delivery
Worked on different Tourism areas, but it was in Events that she found her true calling. All Events call for a unique touch, which can be only provided by those who love what they do, so that every Event is one of a kind and unforgettable!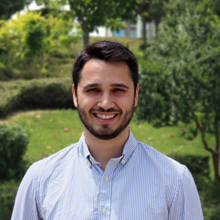 Pedro Pinto
Event Delivery
Graduated in Tourism, Leisure and Heritage, he likes to consider himself mainly as an explorer, always trying to find brand new places to inspire him and expand his travel book.
TFY Events is a brand from Tours For You, proud member of
Let's talk

Call us or email us - if you're around Lisbon, let's have a coffee. This may very well be the first step towards the most amazing event of your life.