A creative solution for your team.
Team building. It facilitates better communication, motivates employees, promotes creativity, develops problem-solving skills and breaks important barriers. There's hardly a better place to promote a team building activity than Portugal.
Think paintball, slide or rappel, challenge games, or even thematic events: medieval dinners, Arabian nights, the story of the kidnapped Marquis!… 
This are just some examples. Contact us to discover more.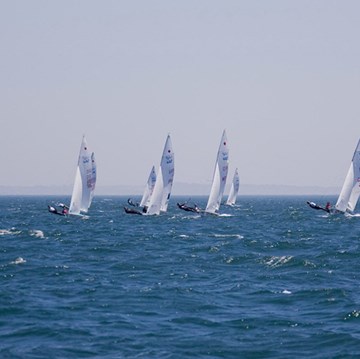 Regatta
---
Portugal is the country of the navigators. Enjoy the river and ocean on sailing boats. Experts say it's one of the best Team Building activities and all this while contemplating Lisbon. This activity starts with a briefing on shore where participant will talk about all the security measures and explain what this adventure is all about. This small competition offers the newly formed crews a first contact with Sailing. They will learn how to work in the boats. This requires a lot of collaboration and interaction between them. We will start by having a lesson on the art of Sailing and afterwards we will start the regattas so we can find the best crew in the water.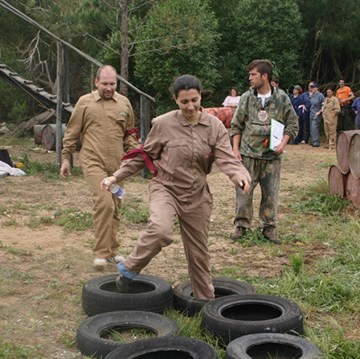 Military Field
---
Participants are challenged to face some obstacles used in the fields of military instruction. This can be physically demanding but a great way of spending a day. The conditions will be reliable as in regular training fields. Hurdles, track mud, ropes, climbing, shooting, are some obstacles to overcome. Coordination, movement skills, courage, cooperation, decision, are the basic conditions to survive an atypical and fun day. Some activities include Paintball, Climbing, Rappel, Slide, Canopy challenge.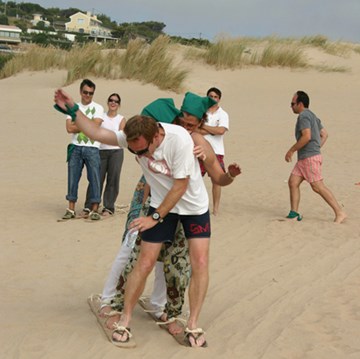 Beach Games
---
With fascinating landscapes the beach offers a perfect getaway for some team building activities. Enjoy the ocean breeze while catching the team spirit. The beach games include a series of games made for any beach or field free of obstacles. The group is divided into teams that have to confront each other by overcoming some challenges, starting with a kite, beach volleyball, badminton, beach soccer, beach rackets and Frisbee. We may consider other arrangements, as customer suggestions.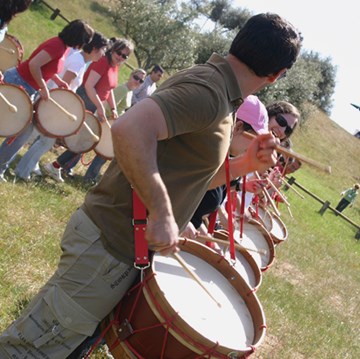 Because Drums Don't Get Tired
---
Be a drum star and enjoy making music while having fun with your co-workers. The teambuilding activity "Because drums don´t get tired" was designed in collaboration with educators and business trainers and are taught by instructors specialized in this type of activity. The instruments include drums and traditional Portuguese bass drums and other percussive instruments both small and large. The activity is interactive.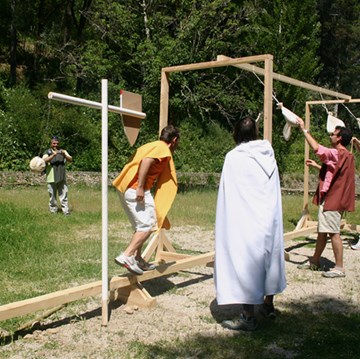 Castle Attack
---
The entertainment theme "Castle Attack" is a game that intends to simulate a military attack from the Middle Age to conquer a "castle". The group is divided into teams of rival factions that have to confront each other by overcoming some challenges. Teams will have to use tunics with a coat of arms designed by the team itself to differentiate the groups, and will have some swords and shields made of wood. The events are: the "Estafermo" race, the ring race, pull the rope, heating the pitcher, archery, bridge with obstacles, among other games. We provide a map with the location of the several games.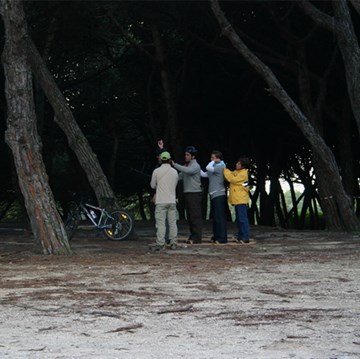 Land Games
---
Land Games intend to show the most traditional Portuguese games. Immerse your group in the funny and competitive ancient plays and absorb some of our culture while having fun. The group is divided into teams that have to confront each other by overcoming some challenges. The tests include some physical abilities, like jumping, launching, running, or manual skills to pottery or painting. These games reward a healthy competition, where the good mood is always present. Games include gymkhana interspersed with traditional games (sack race, mountain bike, the flour game, quoits, pottery, etc.).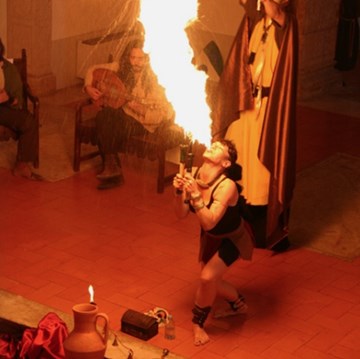 Lights, Camera, Action
---
Can you imagine if you were a movie star? Anything is possible. Our action takes place at the time desired by the group. From romantic to James Bond movies all is possible. When you arrive on the scene, you will see a film crew, props, costumes, characterization, among other expedients of the seventh art. We need to decorate the role to the scene of the day, follow the coordinates of an arrogant but very experienced director. It should be fun, passionate, eccentric or prudent. Hollywood cunnings.
Let's talk

Call us or email us - if you're around Lisbon, let's have a coffee. This may very well be the first step towards the most amazing event of your life.